Celebrating Mandela Day with literacy
Laughing children and excited teachers and parents gathered at Tlakana Primary School in Limpopo on Mandela Day, 18 July, to receive a fully kitted-out library donated by hydraulics engineering company Hytec South Africa through the Mandela Day Libraries project.
The project aims to improve literacy across South Africa by converting shipping containers into libraries and benefits more than 80 000 children daily. It has been running since 2011.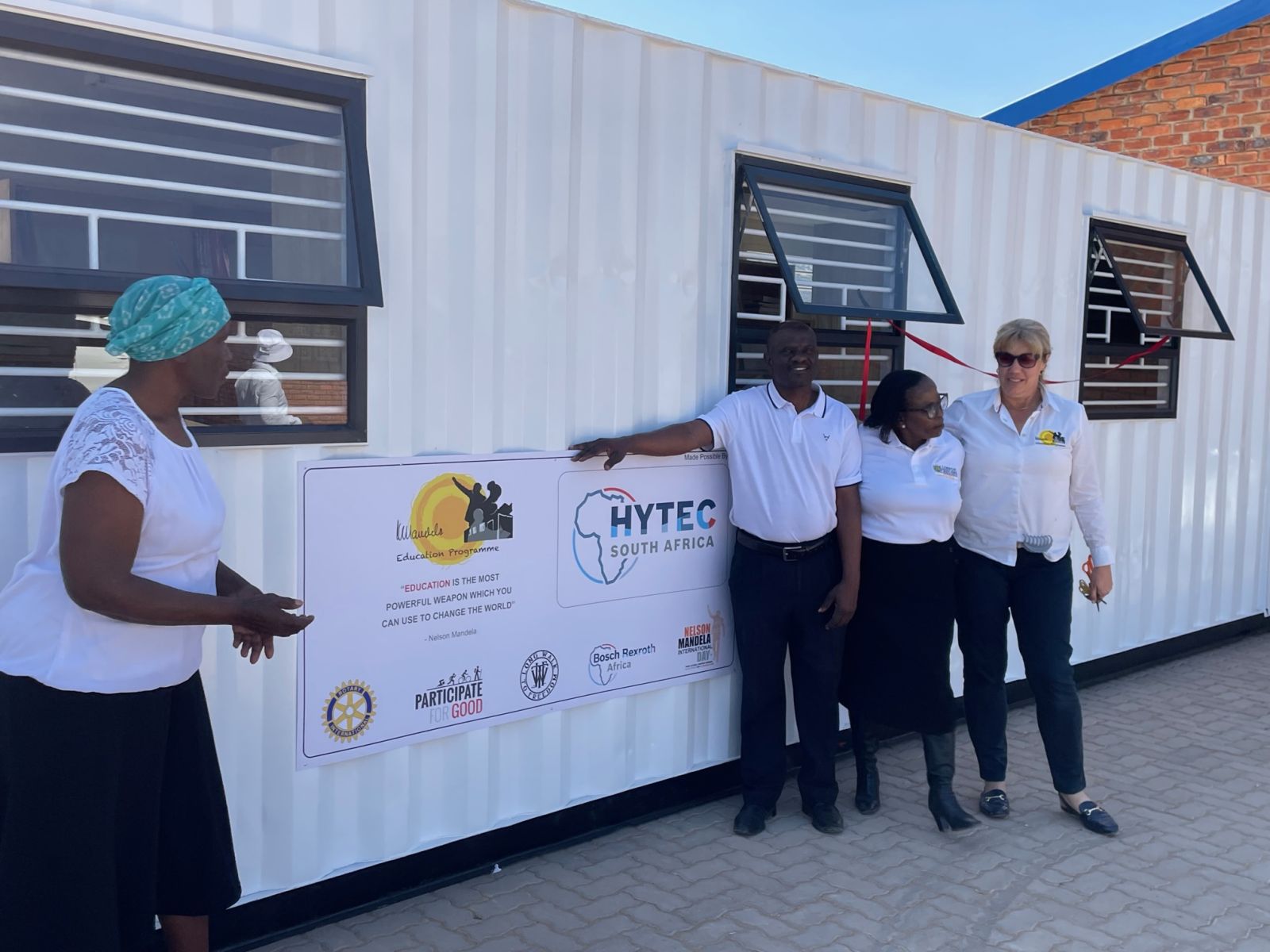 The school is in Gachaba village, in Limpopo's Mokopane district, and the library unveiling was also attended by representatives from the school governing body and the Department of Basic Education. Hytec is a long-time donor of the school library project.
Principal Mrs R Manala and the pupils from Grade R to Grade 7, put on a spectacular show of reading, poetry and singing to welcome their guests and show how much this small village school in very rural South Africa appreciated the library.
A Grade 5 pupil presented a history of Nelson Mandela and his contribution to South Africa.
"This school will certainly grow from strength to strength as it keeps improving the lives of the children from the local village," said Robert Coutts, CEO and founder of Mandela Bangle, which provides funding for the Mandela Day Libraries project.
"[It was] a delivery worthy of the 3am early-morning start, and it was so inspiring to see the young minds sparkle at the sight of books. Onward and upward to the next delivery for the library project team."